Dana Slamp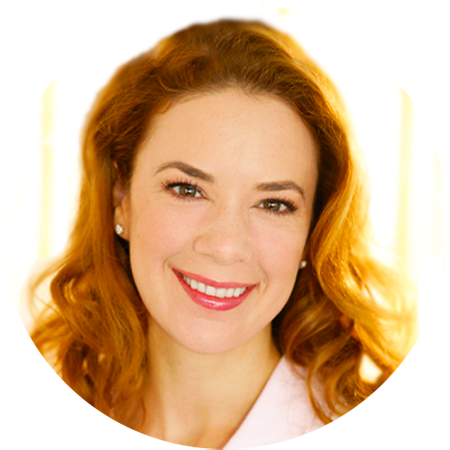 Dana Slamp
Dana brings more than 13 years of experience in meditation and yoga instruction and 9 years of experience leading teacher trainings. Dana is the National Director of Meditation for Culture Of Fit. Her meditation/mindfulness training includes a 100-hour Certification with Yogi Charu, a 60-hour Yoga Nidra Immersion with Dr. Marc Halpern, and a 300-hour Yoga Therapy Certification - encompassing meditation. She is a C-IAYT (Certified Yoga Therapist with the International Association of Yoga Therapists) and an ERYT500 (Experienced Registered Yoga Teacher with 500 hours of training). Dana began teaching yoga in 2005, integrating mindfulness and meditation into her signature Prema Vinyasa classes, and eventually serving as Managing Teacher of Pure West in New York City.

She since has completed over 1,100 hours of meditation, yoga, Ayurveda, and yoga therapy training - becoming one of the first certified yoga therapists in the United States. In 2012, Dana founded Prema Yoga Institute (PYI), New York's premiere yoga therapy school, offering meditation and mindfulness training to yoga professionals seeking to teach the contemplative practices. PYI offers a radical collaboration between wellness professionals, bridging the gaps between yoga and healthcare and academia and yoga. PYI prepares wellness professionals to provide yoga and mindfulness to diverse populations - regardless of any injuries or limitations present. Dana continues to teach internationally, offer classes on YogaAnytime, contributes to countless teacher trainings, and has presented at the Telluride Yoga Festival, Wanderlust in the City, and Yoga Journal Live. Dana is an active member of IAYT. She has been honored to consult on projects and wellness programs for clinics, physicians, and corporations.

In addition to teaching Mindful Meditation for Culture Of Fit, Dana's role as Culture Of Fit's National Director of Meditation, includes assisting in the hiring, training and onboarding of new Meditation instructors, ensuring high quality, consistent instruction and programming across the nation and developing and leading instructor trainings on meditation and mindfulness. Dana is sharing her expertise as an exceptional mentor to the Culture Of Fit instructor team.

She holds a BA in Literature from Point Loma Nazarene University and an MA in Acting from American Conservatory Theater.